"I help engineering-driven companies to grow with the Milestone Growth Model proven in private equity"
Industrials | Renewables | Tech | Finance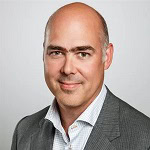 "It's great to work with Jonas. A game-changer. Highly recommended."
| The Milestone Growth Model
A hands-on method to lasting growth
Customer meetings, sourcing and employee discussions usually dominate the day's for most of us. At the same time, not all employees can or will take full 'ownership'.
This model is a proven method to create internal key employee 'ownership' to scale with lasting result, successfully used in private equity.
| The Milestone Growth Model
Evolutionary refined with repeted success
The 100-day private equity concept of financial leverage is a history of the past. We have learned over the years to stay operational, prioritize and take the right decisions.
The Milestone Growth Model is a 4-step process to create internal key employee 'ownership' to scale businesses in 3 – 4 year incrementals. Well-proven, evolutionary refined.
I help my consultancy clients with:
MACRO, PEER UNDERSTANDING AND PERFORMANCE BEST-PRACTISE
THE MILESTONE GROWTH MODEL
€8+ BILLION OF PERSONAL TRANSACTION EXPERIENCE
| M&A - Mergers & Acquisitions
With more than €8 billion of personal transaction experience I'm not an average business broker should you like to exit
Hesitation to make a decision is common. I offer to be your advisor and not only a transaction process specialist.
I help you and I advise you before and throughout your transaction process.
"Thank you Jonas for helping us to be proud of what we have built."
"Jonas has wise and discerning advices on complicated issues"
"Jonas is distinct and efficient as an advisor with good understanding also for the technical challenges."